Recently, many business projects are working online and actively looking for channels to promote on the Internet. There are more than enough tools for advertising. You can work using only one direction or apply a comprehensive approach.
What is comprehensive internet marketing?
Integrated marketing is a set of marketing activities that are individually selected for each situation and which are aimed at promoting business in the network. In fact, in practice, two approaches are used:
use of only one method, such as contextual advertising – the whole budget is not it;
a combination of several techniques for maximum market coverage.
It is preferably recommended to use marketing techniques in the complex. But you should pay attention to the type of project, budget, target audience and geographical location. At DaliWin, we select a development strategy, depending on the specifics of a particular business. We have been engaged in complex advertising for over 10 years and we know all about it.
Prices for comprehensive advertising
Our goal is affordable digital marketing.
DaliWin – smm
DaliWin digital (basic)
DaliWin digital (full)
Facebook & Instagram
management and promotion
Website, social networks,
GoogleAds, My business,
copywriting, design
Full support of the Brand on the Internet
from $ 300 / month
from $ 600 / month
from $ 750 / month
Objectives of integrated Internet marketing
The main thing – sales! This is of course the main purpose of advertising, although sales also depend on the company's reputation, the activity of the target audience, competition in the market. Therefore, it is first necessary to determine the goals:
For business. The customer must clearly understand what is needed for Internet marketing of his business. Specific numbers are needed, not general phrases such as "I want to increase sales." The right option would be specific to each item, in particular: to increase sales by 50% compared to last year or to become the number 1 product in a particular region.
For the marketer. Clearly defined goals will allow our specialist to develop a marketing strategy according to customer needs. You need to understand how to attract new customers and increase product loyalty.
With what methods does DaliWin carry out comprehensive Internet marketing?
SEO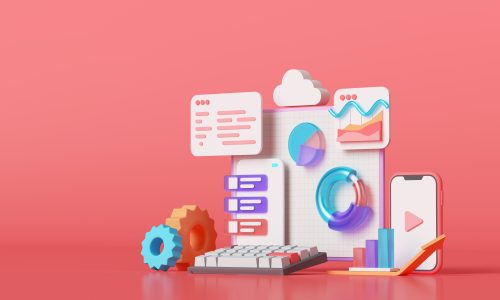 Search Engine Optimization is the optimization of a site for search engines. The main goal is to get in the TOP Google. What is used for this:
Quality content. All texts on the page are optimized for keywords. The content is unique and original. Search engines evaluate the benefits of content for users, so you also need to take care of its content.
Slow loading of pages, technical malfunctions, unadapted pages for various digital media – all this affects the processing of the site by robots. DaliWin experts do not make such mistakes.
Behavioral factors. Search engines also analyze how long a user has been on the site, how many pages they have viewed, and whether they have returned to the search.
Competent promotion of the site in search provides a stable site traffic and, accordingly, the influx of new customers.
Contextual advertising Google Ads
We develop such advertising depending on the interests of each client. This allows the ad to be unobtrusive, so the potential buyer is more loyal to it. Conventional contextual advertising is divided into two types:
Organic extraction. It is displayed according to the user's query and, due to its similarity to the usual search result, is very effective.
Contextual media network. Placed on sites with high traffic, which are part of the Affiliate Network of advertising systems. We achieve high impression performance through the use of technology such as targeting.
Advantages of contextual advertising: the ability to start with a minimum budget, convenient format, good analytics, informativeness, fast results.
Promotion on social networks
SMM is another marketing technique for promoting goods and services, this time on social networks. Targeted advertising is also used here. User activity, search history and personal profile data are tracked. This type of advertising is quite accessible, there is a large coverage of the target audience, the ability to make adjustments at any time.
Emails
Almost all Internet users have e-mail. This is one of the first tools of Internet marketing, which does not lose its relevance to this day. With the help of the letter you can remind about your services and promotions, announce the news, congratulate on your birthday and recommend a good offer. It's just important not to bother users. DaliWin experts will offer really interesting ideas for e-mail mailings.
Does a business need internet marketing?
The advantages of comprehensive advertising for business are undeniable:
Maximum coverage of the target audience. Some people search for information on Google, others prefer social networks. Comprehensive promotion will help reach all consumers, no matter what platform they use.
Improving brand awareness. It is clear that constant contact with consumers on different platforms does not allow the company to go unnoticed.
Analysis of the effectiveness of marketing channels. Theory is of course good, but it is possible to understand which channel is the most effective only after analyzing the practical results. This will help plan the budget for the future.
Serious competitive advantage. Most companies use a maximum of 2 directions of promotion. Mostly it's the CEO. Comprehensive Internet marketing gives an advantage over competitors and the opportunity to enter the TOP in the market.
Rapid development. Some areas take time for the result to be noticeable. The use of several methods in advertising allows you to get a good effect without reducing profitability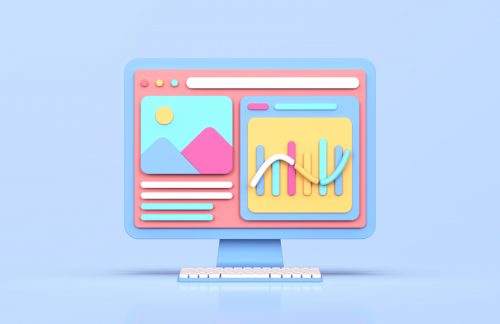 How is a comprehensive strategy developed?
Before starting to develop a strategy, our marketers analyze:
Market and niche. We determine the main directions and trends, which services and goods are in demand and which are not.
Target audience. We develop a portrait of the buyer: gender, age, income, interests and desires, what problems he will solve by buying your product.
Competitors. What are the main competitors in the market, their advantages and disadvantages.
The status of the advertising campaign, if any. We analyze sales, brand recognition, frequency of site visits.
The development strategy developed by DaliWin specialists will allow to quickly achieve the goals of integrated marketing.
Advantages of cooperation with DaliWin
DaliWin employs true professionals, so you can be sure that the strategy of integrated Internet marketing will be developed taking into account all your wishes. Advantages of cooperation with us:
Technical support (error correction, virus cleaning, backup, hosting support);
Brand style of social networks;
Basic Seo-optimization;
Maintaining Facebook and Instagram pages (unique design and copywriting);
Targeting (advertising settings), contests / promotions;
Copywriting in 2-3 languages;
Maintaining an account in My business;
Analysis of the keyword positions of the site in comparison with competitors;
Practical advice on site promotion and social networks;
– 40% – when concluding an agreement and prepayment for 1 year.