The topic is quite extensive, so before we start discussing it – a little advertising;) Our SEO agency specializes in positioning websites and online stores. Therefore, if you are interested in evaluating our activities, click the button below, fill out a short brief, and we will present you the price for positioning within 24 hours.
SEO (search engine optimization) – is all activities aimed at achieving the highest, free (organic) positions in the search engine. This is an ongoing process of striving for higher and higher results at Google. As part of SEO, we perform actions in the code, optimize the content, and take care of raising customer awareness and visibility of the website on the Internet (for example, through professional link building).
Positioning is one of the most effective elements of internet marketing. This allows you to generate valuable traffic from the Google search engine, and thus provides new customers and can contribute to a real increase in profits. Almost every business owner who does not attract customers only through referrals or direct sales, knows about the power of this process. As it turns out, it's not enough to just post a company's offer on a website. It is important to carefully analyze the competition, positioning strategy, correct selection of phrases, thoughtful and consistent SEO activities, placement and control of valuable internal and external links, position monitoring – these and other factors contribute to the overall cost of SEO.
SEO-actions performed within the positioning
The evaluation of a website positioning service includes an initial analysis of the website, industry and competition, as well as the planning of all activities that increase the visibility of the website in the Google search engine. As part of website positioning, a number of measures should be taken at different levels. This is work done on and off the website, and it is these activities that should be considered when determining how much it costs to position a store or website.
SEO audit
The first task that the agency must perform is SEO-audit of the hosted website. This document contains information about the current state of the domain. It presents areas for improvement and outlines ideas for resolving these errors. SEO audit includes, but is not limited to, website content, code vulnerabilities, indexing, mobility, UX, and more. Each audit will be different, because each website is a completely different organism that can suffer from a different disease. Many tools are used to perform analytical activities
Of course, the first thing to do is go to the page, check the code and check what happens after entering: a link on the Google site.
The preparation time for the audit can be from 2 to 4 hours for a small website and even a few days for a large online store.
What is the cost of site promotion, and what affects the costs?
Domain history is one of the most important factors influencing website positioning pricing. New domains usually require more work, and the effects are noticeable a little longer than in the case of multi-year domains.
Competition – Great and strong competition in a certain industry can prolong the time needed to achieve the goal. This is a natural big factor that significantly affects costs. The price of site promotion depends on the quality of competition. To get the top 10, top 5 and, ultimately, top 3 and top 1 in competing industries, we need to spend much more time than on niche services or products.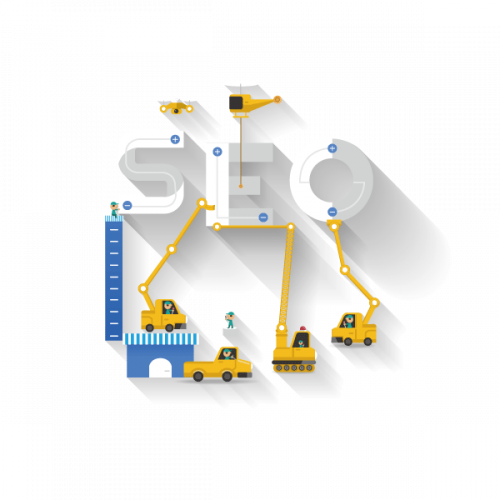 Website Quality – Websites that are intuitive, fast, and visually appealing often require fewer SEO resources. When it comes to sites that provide positive behaviors for Google, the results are much faster. These include bounce rate, conversion rate, average time spent on the website, and more.
The number and competitiveness of keywords – has a key impact on the required load, which is relatively converted into the cost of positioning. We always strive for the best set of phrases, which we select together with the client based on the analysis of the competition, monthly search queries and real opportunities.
Website size and type – Of course, when determining the price of website positioning, we pay attention to the size of the website and the type of business. It is critical what type of website we are dealing with – whether it is a service website, an information website or an online store. It is also important how many pages the website has, and in the case of an online store – what size range.
Scale of activity – to effectively position the online store globally will require a larger budget than to promote a company operating in the local market.
PRICE
SEO optimization and site promotion
Complete seo-analysis and elimination of all shortcomings
Google Search Console connection
Fill in robots.txt and sitemap.xml
Semantic core.
Filling in site meta tags (title and description and alt image)
Audit of external links.
Create technical tasks for articles with keywords
Optimize page content for relevant queries
Competitive analysis:
5 links with DA / PA at least 10
10 Crowd links
from $ 260 / month + direct costs for purchasing links
Why is SEO worth this money?
1
You do not incur large SEO costs
2
You pay not to click on a link, but to optimize a page on Google
3
You sleep well, you will receive a monthly invoice for the same amount agreed in the contract, without unexpected positioning costs.
What do you get?
Specialized specialist
As a professional SEO agency, we focus on a special consultant with whom you will be in constant contact by e-mail, phone or video.
This way, you will avoid misunderstandings and will know who you are calling;)
Quarterly reporting
Whether you like it or not, we will send you a detailed report every month. At any time, you have the opportunity to check that we are managing your budget wisely.
Increase traffic
You have to be prepared for this because we work with the best efficiency. From the moment you sign the contract, be prepared for a return on investment in the hundreds, and sometimes even thousands of %.
Creative marketing
Do you want to sell sand in the desert or trees in the forest?
Great, with a good experience of marketers, you will even sell water in the middle of the ocean – seriously, do you want to try?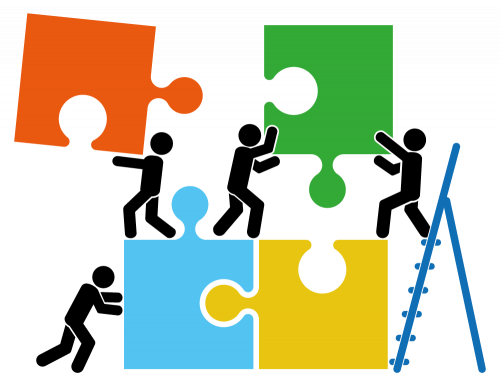 Which optimization measures will be carried out once, and which cyclically?
Instead of asking for a price list to promote stores and websites, it is better to ask about the scope of activities. Cheap positioning often means a limited range of activities.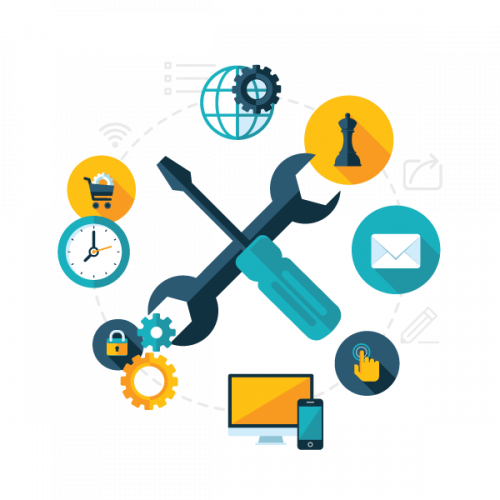 a) Technical optimization
It happens that only technical optimization is performed within the framework of positioning. It is worth noting that technical optimization is carried out only once, at the beginning of cooperation. This can be a simple task if the website has been hosted before and there are no errors that prevent further optimization. However, this can also take a long time if the website requires major technical changes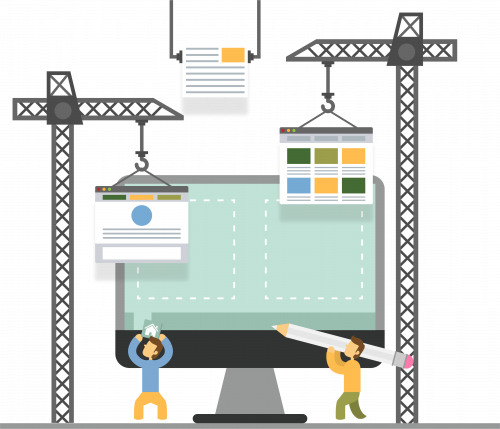 b) Activities on the website
At this stage, the big task is to optimize the content and saturate the page with phrases. It is important to find out whether the agency included new texts in the positioning price and publication on the site. If the low price of a positioning offer is because these actions will fall on you, you may not expect results – either due to lack of time or lack of skills in writing texts for positioning.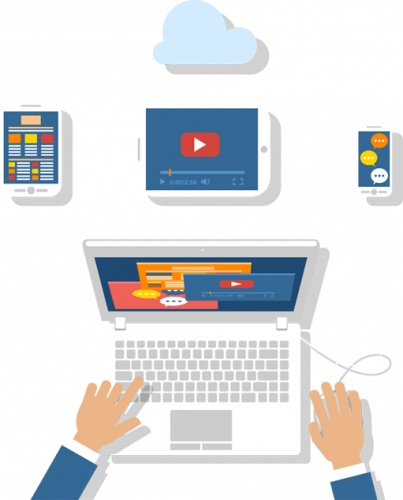 с) Off-site activities
The third pillar of positioning is off-site optimization. It is worth asking what measures are included in the price. Diversity and regularity are important. Another important factor is the experience of optimizing the agency off-site, which is associated with the risk of obtaining a filter. Also, these measures should not be the only ways to improve the visibility of your website.
g) Conversion optimization
It is good if the cost of SEO site promotion includes activities that help increase sales. Positioning effectively improves the visibility of the website and allows you to attract growing user traffic. However, this step does not always turn into a sale. Conversion optimization, as well as work on the UX website, allow you to take advantage of user traffic, remove all obstacles to the conversion and, thus, increase positioning efficiency.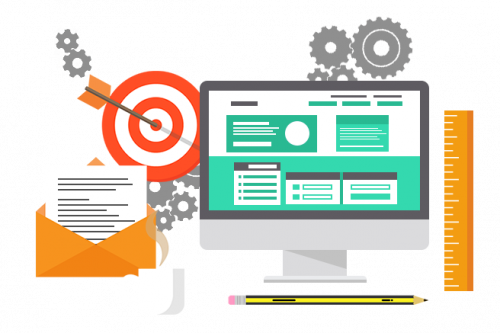 d) Content marketing
There are not enough product and category descriptions. In the later stages of positioning, it is good practice to create a longer, basic content of guiding materials. Ask if the price of positioning in the agency of your choice includes such activities and to what extent. Keep in mind that sooner or later, you will need valuable articles, so at first, the low cost of SEO will still increase.
Effective online store positioning and SEO pricing
The price of online store positioning is also the result of focusing on getting conversions. Our work does not end with getting high positions in the top 10 Google. The positioning price for e-commerce has the most important goal – to get as many conversions as possible for your online store, which requires work to optimize the conversion rate.
Thus, you pay not only for the positioning of the store, which is understood as the creation of high page positions in search results, but also for SEO, sales-oriented. As a result, the monthly cost of positioning is returned in the form of income received by users received in the positioning process.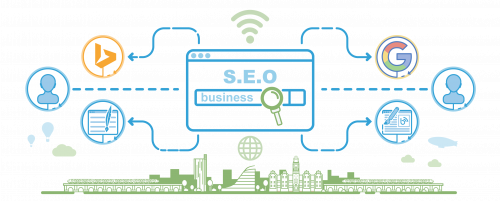 What's more, the number of conversions increases every month, even if you still pay the same subscription. As a result, the cost of one transition decreases over time.