Client: The service center repairs mobile appliances and laptops. The main task is to get regular applications for equipment repairs.
Location: Ternopil
Material: Facebook page and Instagram page
Objectives:
Expanding the customer base, gaining new customers from social networks (increasing revenue).
Get new subscribers.
Get a higher level of popularity and compete.
Increasing the number of targeted applications.
Task:
Analysis of competitors and target audience.
Create a zero Instagram account, create a Facebook page, design a logo and overall style.
Realization:
Our work began with an analysis, which identified:
Promising repair services in terms of demand, competition.
The obvious audiences are the subscribers of the groups of competitors, another CA is determined by testing.
Preparing a page on Facebook and Instagram
The page on Facebook and Instagram was created from scratch, first of all we worked on the design. Developed a more representative cover and led everything to a common corporate identity.
Developed advertising layouts with services. A little corporate identity will always come in handy.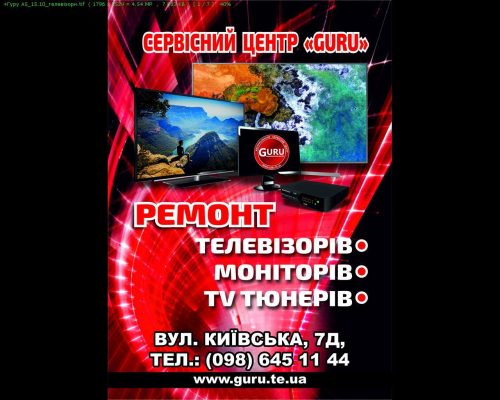 Filled with thematic content. Quality content will greatly elevate you above the competition, because pages that produce quality content can be counted on your fingers.
Then they made a plan of posts, which include useful information on the topic of equipment care, life hacks, useful services and advertising content.
After testing and test launches, we were able to identify the most effective advertising campaigns and creatives.
Result:
It is realistic to receive applications from social networks for situational services. SMM is well suited for the niche of repair and maintenance of smartphones, tablets and laptops, because these distribution devices are in the first place and the need for their maintenance will only grow.