Chatbot marketing is aimed at the most demanding customers who expect a quick and specific answer to their question and efficient work. Otherwise, such individuals decide to take advantage of the tender offer. What is a chatbot, when is it useful, and what are the advantages of having it on the site?
What is Chatbot Marketing?
A chatbot is a computer program that interacts with users and imitates human speech to answer their questions, provide information or offer solutions in a certain situation. Thus, a chatbot is a kind of consultant, or rather a digital assistant. He answers questions, solves problems with products and services, etc. It can work across platforms and across instant messaging, apps, and even SMS. It uses a conversational interface and may or may not communicate with the user through artificial intelligence.
When is a chatbot useful?
If you are interested in how to increase sales in the store – choose a chatbot. According to statistics, virtual assistants receive a huge number of requests from store customers, and automatic answers to repeated questions save a lot of money and time. Thanks to chatbots, there is no need to hire customer service staff. A chatbot improves service because it is always available when the customer needs it, even during hours when no one else is working in the store. It answers questions about products, helps you select a service, tells you where the nearest customer service points are, allows you to book tickets or track a shipment, and also accepts a complaint or tells you how to report it quickly.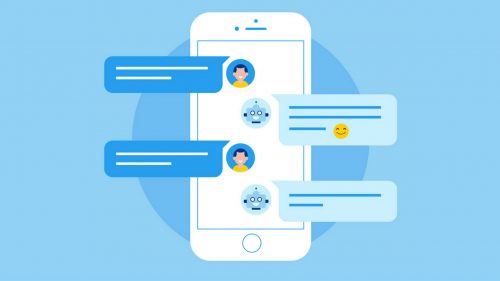 Advantages of implementing a chatbot
Chatbots cannot replace live humans, but they are often perfect. Automated processes have many advantages – they improve the quality of service, are also available when no one else is working in the store, and can serve many customers at the same time. They can be programmed to offer users contests or discounts, mention new products and services, and even serve up trivia or jokes. It's worth noting that every conversation a chatbot has with a customer or prospect is a valuable source of information – the FAQ may include a suggestion that the information appear on the page or be prominently displayed. Chatbots also collect information about consumers, which helps in user profiling and building databases. They also have the effect of reducing costs – maintaining employees is becoming more and more expensive, so the introduction of automation allows you to save a little. A chatbot reaches customers faster and better than advertising content, interacts with them, answers questions, encourages the purchase of other products and thus increases sales in the online store. A chatbot is an investment that will definitely pay off.