Self-cooked food tastes better – would you agree? Your scrambled eggs may not be tastier than sushi, but when you combine it with your neighbor's scrambled eggs, you'll find that it was better. Why?
This is because we appreciate what we have done. If you have ever assembled a piece of furniture from a well-known Swedish manufacturer, you know the feeling of satisfaction when you look at the finished work. Like ordinary kitchen, almost a work of art, right? You only think about putting it together. It was not easy, but the effort and ultimate success make you feel more attached to this piece of furniture. Hence the name: Ikea effect.
The Ikea effect is another psychological discovery that shows that the value we place on things is purely subjective and depends, among other things, on our participation in the process of creating them.
Let's look at the organization of work on the project. An employee who is only part of this project will never be involved in it as much as an employee who is part of it at every stage.
He who participates in something from beginning to end has a greater sense of co-creation. He sees the final effect. He who does not see him ceases to care. He loses sight of the whole and, consequently, of the heart. Think, maybe you should rethink the structure and division of labor in your team?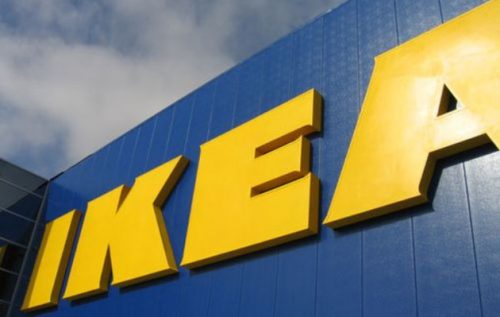 How many times have you been a victim of the Ikea effect? It's not just furniture and interior design. It is also used successfully in other industries, as your own contribution to the creation of the product should not mean manual labor, such as screwing or assembling finished elements.
Participation in the design itself is enough to feel fun. This is a place where you can design shoes, choose a model, color, material. The task is not trivial, because the choice of materials and all connection configurations is almost endless.
But as a result, we get personalized shoes, so the chance that we will meet someone identical in the tram is close to zero. And it works, of course, because we want to stand out.
The Ikea effect is proven for… children
Parents also know how this scheme works. None of the ready-made toys is as enjoyable as the one a toddler can make. The most obvious example is, of course, Lego, a classic example of how the Ikea effect works for the little ones. Of course, it is interesting to play with an already assembled spaceship, but the greatest pleasure is to build a model step by step according to the instructions. You can perfectly observe here, when, according to scientists, the Ikea effect will not work. If we ask a 4-year-old boy to build a building for a 10-year-old, it probably won't be fun, even if the construction can be completed with the help of his parents. Too much effort to process the instructions will discourage your child from the beginning.
In fact, most creative toys for children are based on the Ikea effect. For several years, you can buy kits for sewing or assembling robots.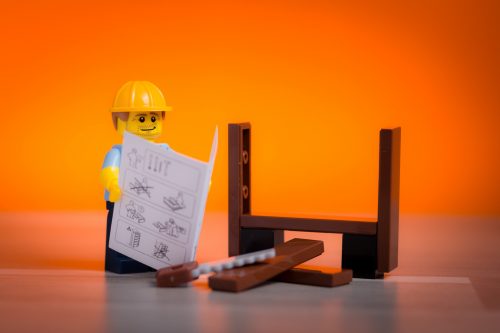 Ikea's effect with eco-bonus
If you look at brands that successfully use the Ikea effect in their marketing activities, you may be tempted to conclude that, in addition to simply enjoying the work invested in the end effect, we get something extra. For example, the confidence that, as in the case of cosmetics, the composition is exactly as we want. With the constant popularity of caring for organic products with a very simple composition based on organic ingredients, we increasingly tend to make cosmetics yourself, because only then we are 100% sure of their content, without having to read the INCI on the package.
Ikea's effect in the kitchen
Powder cakes appeared on the market in the 1950s. According to her, it is a great product that saves time and reduces the efforts of housewives, but women did not want to buy them. They were ashamed to serve such prepared cakes to guests. They thought, "How can I consider a cake to which I just added water as my own?"
Manufacturers and marketers have found a solution to this problem. They changed the composition of the product. In addition to water, you also had to add an egg. The process of preparing the dough has reached another stage. It was enough to please the housewives, who now felt more "authors" of wallets.
From cooking, the effect of Ikea becomes stronger and stronger. We want to eat great, without preservatives, hearty and tasty. We also want to cook ourselves, but we often do not have enough time. And this fact is used by companies that offer ready-made sets of products for cooking. YouFoodz, known in the market for its convenient "ready-made" dishes, has included boxes of products in its offer in response to consumer expectations. Thanks to them in 15 minutes you can cook dinner for two people according to the added recipe – to feel like a cook and blame the dirty work, that is, running around the shops, the manufacturer.
The Ikea effect is just a small piece of the puzzle that shows that consumer trends are based on strong principles. Individualization, personalization, zero costs, square minimalism and much more – this is the material for the next story. One thing is for sure: as consumers become more active, we want to be involved in creating products that should serve us. All indications are that the Ikea effect is just the beginning of a longer history.
What can you do to use it to add value to your product or improve your team's performance? Think about it!