During the promotion of the site dental-home.te.ua we had to increase the number of visitors, so to improve the position of the site on landing pages. As a result, we brought 11 pages in the top 3. And the total number of visitors increased by 56%, in addition, the average position on the whole site according to GSC increased by 65%, from 16.2 to 9.8. The main reason for the success of the promotion in this case was that we worked continuously on this project for 6 months.
Work on SEO-promotion in the marketing-center "DALI" takes place in three stages:
preparation;
internal optimization;
promotion.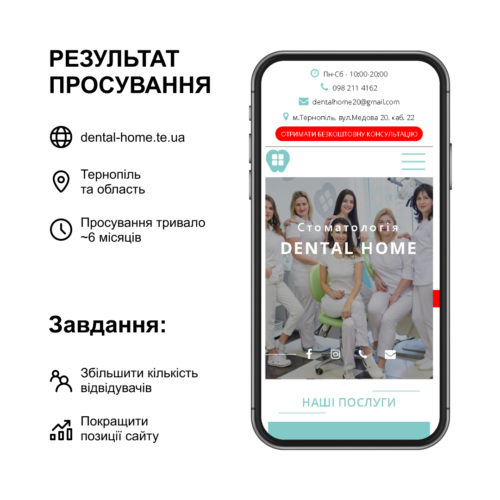 Preparation
During this stage, we analyze competitors, gather information about the client and his niche, and prepare for the next two stages. We pay a lot of attention to the creation of semantics. Because this is the foundation of all SEO.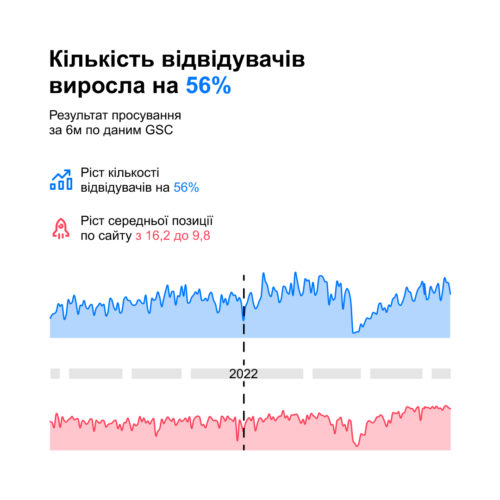 Internal optimization
At this stage, we look for all the errors on your site related to the design, code and usability of the site for the client. Then we correct the main mistakes that hinder the growth of the site or bring inconvenience to customers. If the problem is not difficult to fix, our programmer will take care of it. During work on this item, we check: adaptability, full duplicate pages, indexing and robots.txt, technical errors of the site.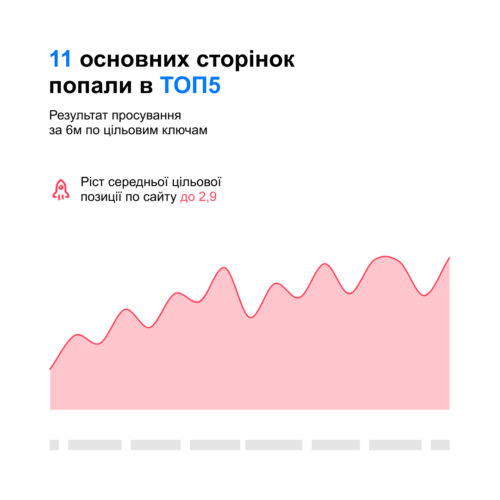 Promotion
During the promotion phase, we begin to perform work related to the display of pages in the TOP site. Although this stage is in last place, we start working on them almost from the first month. Because there are many routine actions that need to be performed monthly during SEO-promotion of the site. Namely:
evaluation and purchase of crowds and "perpetual" links;
position monitoring;
editing / editing articles, metatags, blocks;
course correction.