We increasingly encounter in various online stores an ineffective approach to working with Instagram & Facebook or none at all. And what's wrong?
– Incorrectly set pixel. A pixel is a code that is installed on a site, it reads and collects the necessary events. By pixel, you can gather audiences, retarget and create a similar audience based on them (lookalike). Most often only 2-3 events are set up or some events are read as one and should be different.
– Campaigns run inside Instagram on Instagram. Thus, you do not collect data that could collect a pixel from the site, namely: adding to cart, placing an order, viewing the product card and others.
– Audiences gather "in a mess" – from different interests, which make no sense to mix.
– Strive to get the lowest possible cost per click, but if you look at the end result, the selling price is high.
– They try to make a complex and design creative, but in our experience, simple layouts with a specific message work.
– They do not optimize advertising companies, but simply create new ones.
– No thoughtful offers for customers.
Now let's move on to our case.
Online store "Your Season"
Progress:
Development of the name of the online store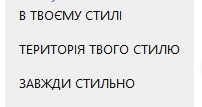 2. Logo development

3. Website development
Website: tvijsezon.com
4. Creation and design of pages in social networks
Instagram: https://www.instagram.com/tvijsezon.ua/
Facebook: https://www.facebook.com/tvijsezon.ua
5. Develop a page design
6. Filling the page with information and posts

7. Installing a full code on the site. Set event codes to the desired pages to clearly track actions. We are now receiving data from events such as:
page view
add to cart
content viewing
input of payment information (in our case we put on data entry for delivery)
start of ordering – purchase
ice (filling the form in bulk)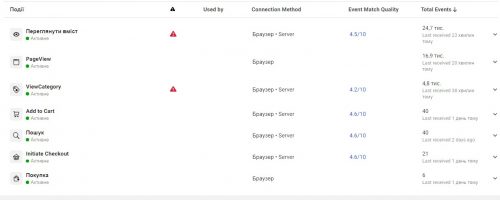 8. Launched an audience test for interest in advertising

9. Developed creatives for advertising on social networks
10. Developed animations for social networks
11. Examples of stories that we publish
12. Launch of full-fledged advertising on Instagram and Facebook for offers and promotions
13. Create and run Google Ads advertising