A few years ago, one of the most popular services for e-mail – mailings among the Russian-speaking population – SmartResponder closed. The advantage of the service was that it was free, the disadvantage was quite difficult to use. Some users have switched to paid services, others are still in search. We recommend that you read the list of services for sending mail.
Getresponse
Almost 100% of sent letters from this service find their recipients. Various tools are available, including the ability to conduct webinars, ready-made templates, landing page and landing page designer. The duration of the trial version is 30 days, there is a Russian language. You can buy a starter pack for $ 15 a month.
Justclick
A very effective platform for creating infobusiness. In addition to the e-mail service, there is an opportunity to create affiliate programs, webinars, training courses. There is a sales analysis function – everything is needed in one place, so there is no need to use other services. The site is paid.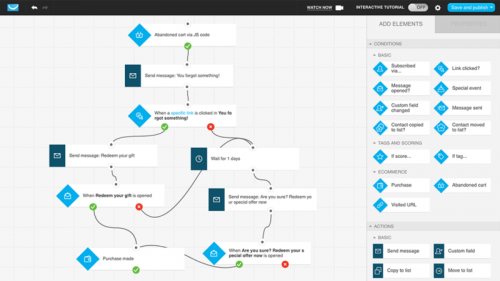 Sendpulse
Although the service has appeared relatively recently, it has already won a whole army of fans. Free package, simple interface, auto mailing, email designer, ready-made templates, reporting system – all this has made the platform very popular. Even the paid package is not too expensive. There are also mobile applications through which you can view statistics.
Sendsay
The percentage of mail delivery is 99.9%, which makes it the leader among all postal services. There is a free package, support in Russian. On the platform you can create questionnaires and surveys, there are ready-made templates, answering machines, sms-mailing, split-testing. The service increases the efficiency of communication with customers
Mailigen
Less popular, but quite effective service for mailings. High percentage of mail delivery, free trial. Professional support, including in Russian. You can configure automated chains of letters, choose a design. The page takes into account time zones, you can also redirect to the site pages.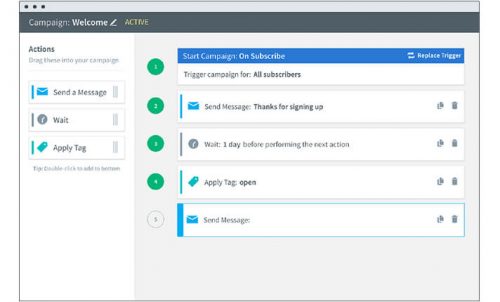 Madmimi
This service for e-mail mailings is popular in Western countries. The client of the platform is Disney Corporation. There is a trial version, ready-made templates, integration with online shopping platforms, auto-mailing, click map, database of unsubscribers, statistics and analytics. Available language – English only.
Falconsender
A new service for e-mail mailings from the creators of SmartResponder. Up to 1,000 subscribers have a free access package. Data on the percentage of delivery of letters is not yet available. Pros of the platform: car mailing, spam check, clear interface, large list of features, high level of technical support, adequate prices.
In general, services for e-mail mailings are generally very similar. If you are unsure which platform to choose, we recommend that you register on several sites at once and choose the best one for you.