Today, Internet marketing plays a leading role in brand promotion, displacing traditional marketing (billboards, posters, flyers, etc.) from the podium. The variety of companies operating in the market makes it difficult to arouse the interest of potential customers. To distinguish the advertised offer from the competition, it is necessary to take appropriate measures, and one of them is investment in Internet marketing, which significantly accelerates the development of the brand and increases sales. But what if we are just starting our business and our profit is not high enough? We have compiled a list of 7 reliable ways to advertise online for free.
Free advertising– myth or fact?
The concept of free traditional advertising is an oxymoron. However, by having a profile of your brand online, you can promote it with significant cost savings or even pennies. Some activities related to the promotion of your company in the network can be done independently, allocating only your time.
1. Free advertising on the Internet: social networks
Social media is definitely the powerhouse of the internet right now. Most of us spend at least an hour a day on websites and social networks. This popularity is great for advertisers, but it is also an opportunity to promote your site. In this case, free online advertising consists of creating an account or fan page and reaching new recipients, thus introducing them to our brand.
It is worth having a presence on many channels, but it is worth considering whether we will have time or employees to constantly update content on each of them. Then choose the option that your customers use most often. Subscribers = future customer!
Which social media to decide for your business?
culinary, fashion or photo blogs – Instagram, Pinterest;
B2B business – LinkedIn;
e-commerce industry, RTV stores – YouTube;
hairdresser, make-up artist – YouTube, Instagram;
the most diverse types of companies – Facebook.
2. Positioning of sites
Independent website positioning certainly requires knowledge, time and patience, but on the Internet we will find many tools that can help us, such as SEO audits, keyword suggestions, as well as suggestions from Google: Google Search Console and Google Analytics. However, lacking experience, they may not be enough, so it is worth taking advantage of the offer of a professional SEO agency, which prepares many packages for any budget.
The website positioning process includes, but is not limited to:
Technical optimization of the site.
Onsite and offsite activities.
Keyword mapping and competition keyword analysis.
Adding new unique content written by copywriters.
Link building – creating a valuable link profile.
Position monitoring and response to changes.
Improving the "user experience" of site visitors.
Monitor the activities of your competitors.
Positioning is excellent advertising that has a long-term effect. But the main condition for its effectiveness is correct implementation.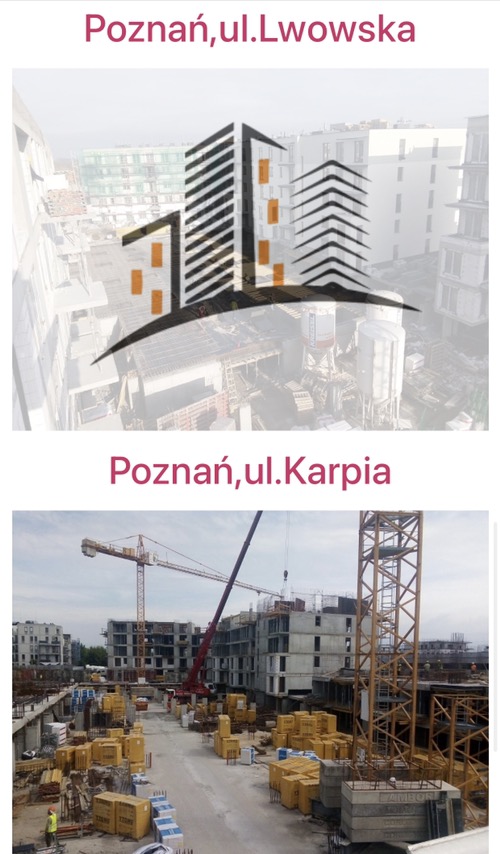 3. Company blog
Google appreciates frequent content updates and meaningful writing, and the best place to add them is the company blog. It is the perfect tool to drive traffic to your site. You can hire copywriters or spend nothing by writing blog articles yourself, making it a free way to advertise online. The benefits of running a company blog include, for example:
Promoting your products or services with an article, for example about the benefits of using them.
Getting links to the site thanks to unique content.
Distribution of articles on social networks, thanks to which we will receive new potential customers.
Creating "evergreen" content that will always be relevant and will attract the interest of your audience for many years.
Improving the positioning of the site.
Increase clicks from regular search results.
Building trust, authenticity and expert position according to the client.
4. Advice to potential customers on online forums
The activity of "Internet forums + marketing" gives the result of "word of mouth marketing". However, it is worth remembering that promoting a company or website on the Internet is different from using mathematical formulas. In reality, the proposed actions produce different results. For example, on a forum located in the thematic network of Google Ads, you can place ads in a traditional paid way. Or you can bid for free advertising by replying to user comments, but don't whisper!
A presence on Internet forums does not necessarily mean whispering. A much better form of advertising is maintaining an official company profile. You can create a user account anonymously on behalf of a company (for example, using a company name in nick).
Be present in online forums, not just registered. Follow topics created and developed by users – your potential customers. Do not publish posts with intrusive advertising. Instead, reply to threads where that reply is welcome and valuable. Maybe someone's vacuum cleaner broke, and you run an online home appliance store. Or someone does not know which cosmetics to choose – describe the advantages of the one you are considering. In the answers, offer the products you sell, insert links to them, but not every time and not excessively.
An online forum where you are wanted and loved is also a good place to invite people to special events and encourage them to take advantage of the promotion. By winning the sympathy of the recipients, you will get current and future customers. Even if they don't need the products from your offer today, tomorrow – when the need arises – they will remember you.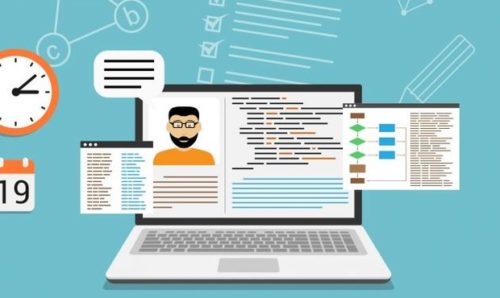 5. Google Maps and Google My Business
Google My Business is a free advertising method offered by Google. We can quickly and easily create a virtual business card for our company, thanks to which it will be easier for the user to find it on the Internet. You need to start by creating a Google account and connecting a business card to it, filling in information about the company and Google verification. Such a business card provides him not only a place in the search results, but also visibility in Google Maps, which facilitates the search for customers interested in stationary services.
Benefits of creating a Google My Business account:
The possibility of free advertising on the Internet.
Presence in Google Maps.
The company appears in search results for brand phrases.
It is easy and quick to familiarize the client with the most important information about the company and facilitate access to it.
Receive feedback that increases brand trust and credibility.
6. Cataloging
The days when online directories were the mainstay of website searches are long gone, but that doesn't mean that no one uses them.
There are business directories online where you can post your listing. Such catalogs often allow you to add a link to the company's website – so you get both advertising and an additional link that will help in positioning.
If you're just starting out and don't have too many links to your website, cataloging may be worth your attention.
7. Email marketing – personalized advertising on the Internet
Every website – regardless of the company's industry – should provide users with the option to subscribe to the newsletter. Hardly anyone has time every day to visit all the pages that are interesting to them and check new products, promotions, and articles. When you start your newsletter, you can prepare regular lists of popular hits from blog offers and tutorials. You'll also use this type of promotion when participating in a festival or company fair – right before you invite customers to a game or encourage them to visit your market booth.
With a newsletter, you have a unique opportunity to impress existing customers and personalize your advertising. Divide users into target groups – people who are interested in topics A, B and C. People aged from to. People who live in big and small cities. When you want to promote a specific product or service, you immediately select potential stakeholders. In addition, you will offer such guides to the addressees, which will be really useful to them.
In some aspects, email marketing has a significant advantage over other forms of promotion. Well, it's online advertising that recipients expect and want – because they themselves subscribe to the newsletter. If you don't have a database of email addresses, you can use the data of customers who have made a purchase in your store and send them an advertisement for a similar product or a personalized discount code for their next order. In addition, send messages to customers who have purchased products or ordered services with instructions on how to use those products / services or other articles on the same topic.
As you can see, there are more opportunities for free advertising on the Internet than you think. You don't have to spend a lot of money to promote your business online. However, there are problems that require special knowledge and experience and cannot be replaced by any software or online tools. DaliWin digital offers professional website positioning, website development and social media branding at attractive prices. We recommend that you familiarize yourself with our complete offer and contact us!