"Black Friday" is an additional holiday in the form of discounts on goods, which of course cannot but please. Many retailers are diligently preparing for Black Friday, with advertising campaigns posting promotional photos and videos leading up to the day, creating an atmosphere of readiness to buy.
"Black Friday" allows you to increase sales in one day, sell out the warehouse, and get some more audience that can be converted into buyers.
However, do not forget that fraudsters use the desire to save a certain amount of money. They don't just raise prices the day before, but on the day of the emergency, they set real prices, usually this is only the tip of the iceberg of unjust actions of thieves. It happens that people are left without goods and without funds. But what to do in order not to fall into the net of swindlers?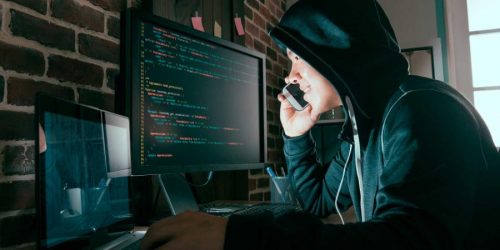 We have prepared for you the TOP-5 tips on how not to fall into the net of scammers during Black Friday. So, let's go!
When making online purchases, first of all find out the official name and EDRPOU code (identification code) of the legal entity or FOP, as well as the legal status and type of activity.
Today, online stores are actively operating in the "dark" zone. In order to make sure that the page is safe, check their contact details in GOOGLE, if there are no registration documents on the site", check in YouControl. YouControl advises you to look at the section "Terms of return of goods", usually there is all the necessary information. If you did not notice such a section on the site, then you should be careful. After receiving the raw data, immediately check:
legal status (be sure to monitor whether it is valid), whether there are no problems with tax and type of activity;
the date of creation of the online store – wasn't it created exclusively for "Black Friday"?
court case and existence of executive proceedings. This will make it possible to understand how well the seller fulfills his duties and whether he has open conflict situations.
That's all! Now you have the knowledge to avoid unscrupulous sellers. Being tempted by big discounts, do not lose your vigilance and be sure to check everything!