Social media advertising is nothing new. It has been with us for years, and more and more companies are choosing to publish it on the most popular websites, including Facebook. Ads on social networks build brand awareness, encourage potential customers to buy, they are also a way to communicate with recipients, inform about new products, etc. However, many businesses that decide to advertise on Facebook make the same mistakes. What should you remember when posting ads on Facebook?
Ads on Facebook
Today, life is different from 10-20 years ago – we are used to the constant rush, staff turnover from morning to late evening, and the pursuit of success. Facebook advertising should be tailored to users. According to statistics, the average owner of a Facebook account visits the application 8 times a day. These visits are not too long – they are short, dynamic and quick. Those same users expect ads to be short, to the point, aesthetically pleasing, yet noticeable when quickly scrolling down the app, and targeted to a specific target group. Creating an ad on FB is easy, but achieving the desired results is not easy. Advertising creators are usually too focused on form and content, and forget about the mechanisms that drive a given website. How to avoid the main mistakes when placing ads on Facebook?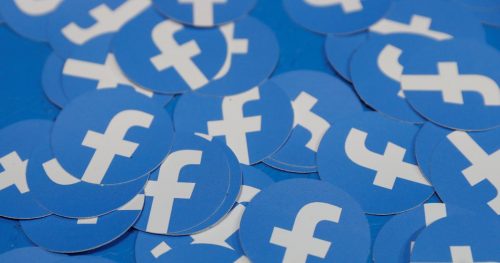 What should you keep in mind when posting ads on Facebook?
Conversion tracking
It is worth installing a program that will allow you to check what people who visit our website do (for example, subscribe to the newsletter, make purchases, visit product pages, etc.). Apps like Pixel allow you to accurately track the session time on a website, where customers stayed for a long time, etc. In this way, you can find the problem that causes users to abandon purchases.
Linking Facebook and Instagram accounts
It is worth using multiple websites to reach more people and to show existing and potential customers what the company does and that it can be completely trusted. Different content is published on each website – on Facebook you can focus on texts and individual photos, on Instagram photos and visual messages prevail, on YouTube and TikTok – short videos.
Apply an exception
Use exclusions to improve ad performance. For example, when advertising healthy snacks, it is worth targeting people who are interested in a healthy lifestyle, are physically fit, but also suffer from various diseases and food intolerances. When using exclusions, you need to think carefully about your target audience.
Don't change your campaign too often
Constant or frequent changes can reduce the effectiveness and reach of your ad. It takes some time for Facebook's algorithms to update the changes.
Make a call to action in your ad
Write in messages and encourage users to like – it is also important what potential customers think. It is worth entering into a dialogue with them, answering their questions, encouraging them to like and comment on posts. It is important to pay attention to their needs and suggestions for changes.
Add a link
Add URLs that lead to specific categories or products, so users don't have to spend time searching for an interesting article on their own. Many people in this case refuse to buy and leave the site.